The start of fall and the end of summer...

Sad times for some people because the sun will begin to show it's face a little less. So to remind ourselves the simple pleasures of life, our September theme will be: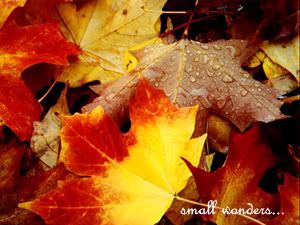 Songs about the small wonders of the world because it's the little things that keep us going each and every day. Post anything to remind us about the good in this world that way we don't become to cynical about the times.